You hopefully have seen the news during this week about our new recruits and the two returning players but if you havent here is a bit of a "recap" with much thanks to Paul Amy from the Leader News Group for allowing us to reproduce his article here..
Premier Cricket: Casey South Melbourne locks in key recruits for 2020-21
A star spinner from Sydney, a gun DDCA all-rounder and two returning batsmen will strengthen Casey South Melbourne.
March 29, 2021 – 4:00PM Cranbourne Leader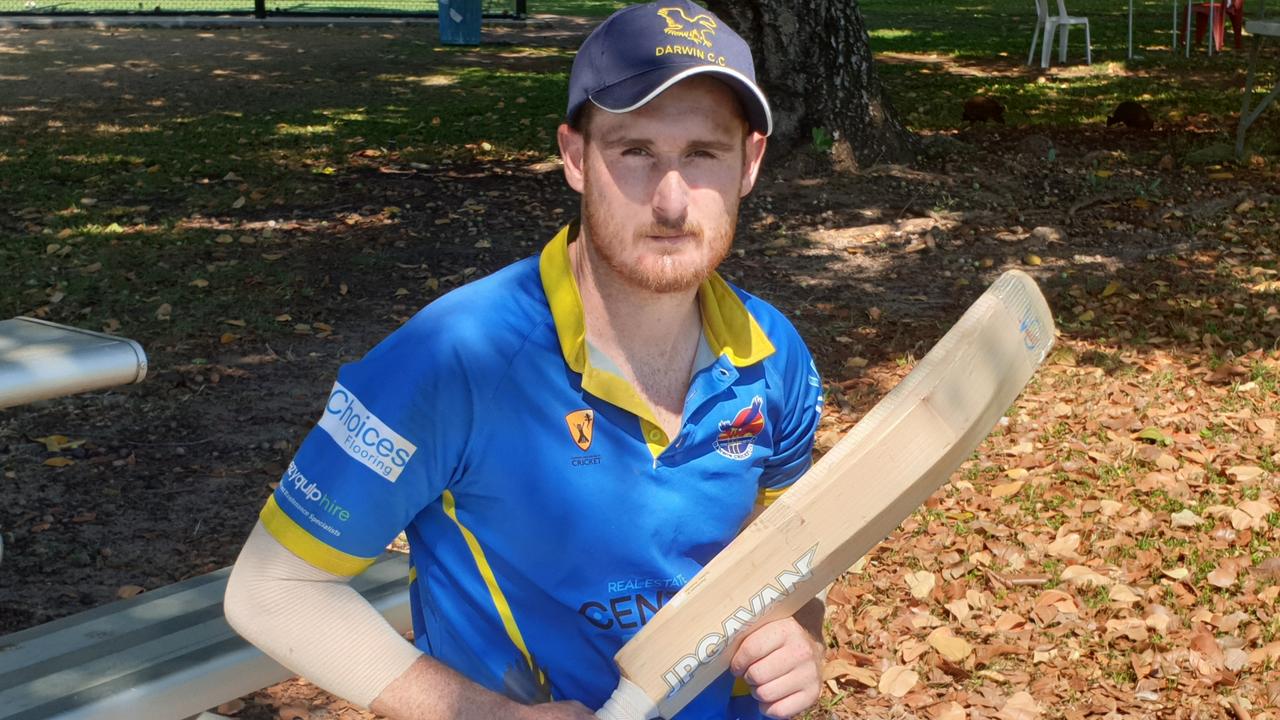 Luke Shelton in the Darwin colours.
Two days after Casey South Melbourne's season ended, it has already completed four key signings for 2021-22.
The Swans have secured left-arm spinner Luke Shelton, who is from Melbourne but has been a prominent wicket-taker in the Sydney Grade competition in the past three years.
They've also recruited Berwick star Ruwantha Kellepotha and will regain batsmen Luke Manders and Joel Mitchell.
Shelton joined Mosman in 2018-19 and took 32 First Grade wickets at 24.7.
He was less successful the following season but he had a grand 2020-21, grabbing 33 wickets at 19.7.
Shelton has also been a leading performer for Darwin Cricket Club since 2014, winning an armful of awards.
Last September he claimed his second Ralph Wiese Medal as best player in the competition (he first won it in 2016) after scoring 525 runs at 43.7 and taking 21 wickets. He was also named cricketer of the year.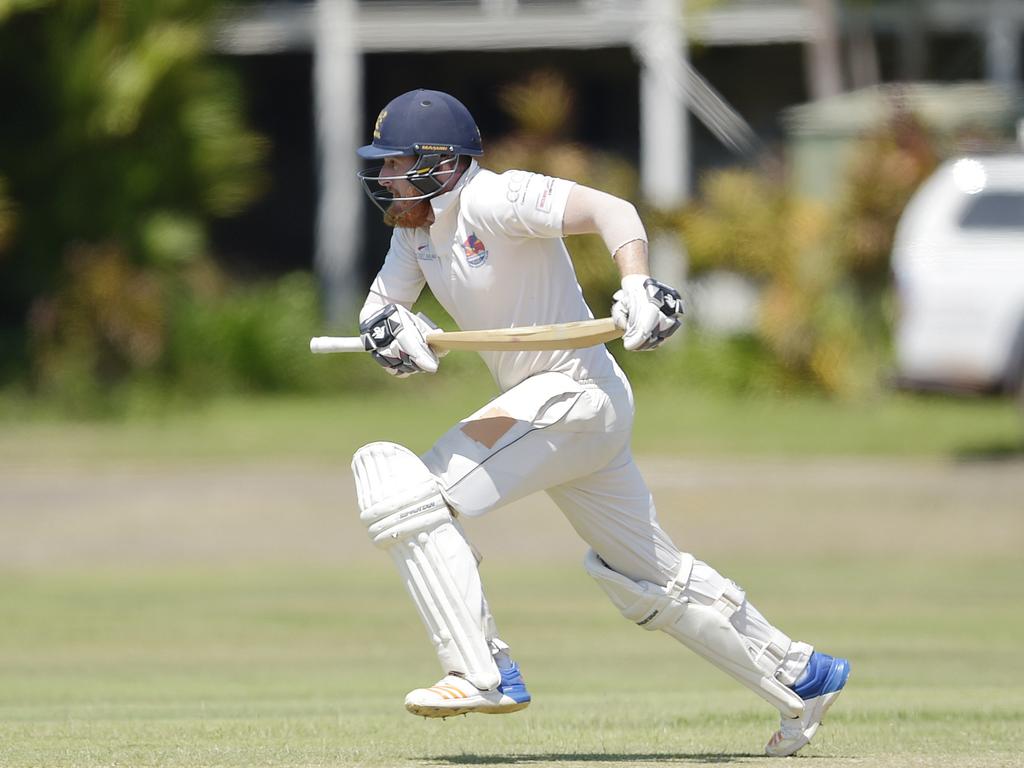 Luke Shelton has been a leading player in the Darwin competition.
New Swannies coach Will Carr said Shelton was an experienced cricketer who, aside from offering the team a frontline spinner, would strengthen the middle and lower-orders.
He said the club's other slow bowlers would benefit from having Shelton in the squad.
"He's a hard-nosed and experienced competitor and he'll be a welcome addition to our side next season, bringing some hardness to a young group,'' Carr said this afternoon.
"He's super-keen and can't wait to get back to Melbourne and start a pre-season with us.''
Carr also confirmed Casey South Melbourne would regain former batting average winner Manders and left-hand batsman Mitchell.
Manders has been off the scene for a while but he has a Premier Cricket century to his name, 159 against a strong Fitzroy-Doncaster bowling line-up.
He played in the Leongatha association this year and hit 500 runs at 55.56 for the OMK club.
Mitchell had a bumper season for Moe, blitzing 832 runs at 64, including three centuries.
The Swans have also stitched up a two-year deal with Berwick's Kellepotha, who played in his club's losing grand final team against Hallam Kalora Park on the weekend.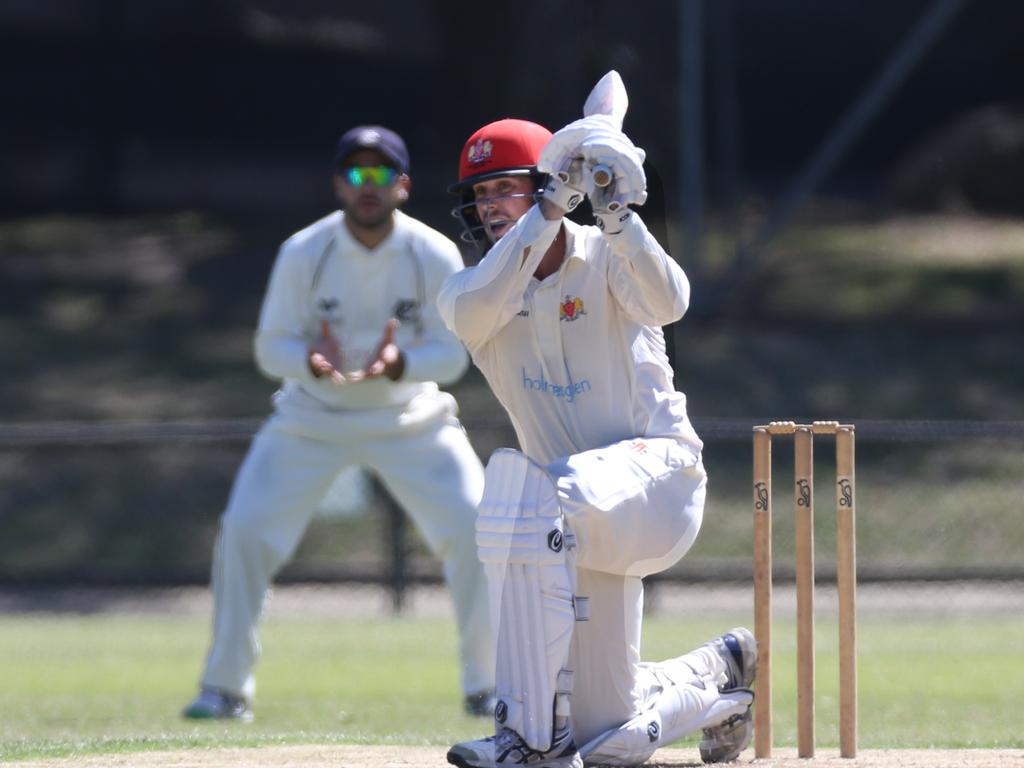 Former Casey South Melbourne batsman Luke Manders is returning to the club.
The former Sri Lankan first-class player won the Wookey Medal this season and in Carr's view has been the leading player on the DDCA in the past three years.
Kellepotha is a leg-spinner and dashing middle-order batsman.
"I think anyone would be keen on 'Ruwie','' Carr said.
"He's at the peak of his powers and the time is right for him to go to Premier level …
"He bowls really good leg-break, lots of variety, goes both ways, with unbelievable control … he's got all the attributes to be a dangerous proposition at Premier level.
"With his batting, technically he's very good, with the ability to find the boundary, which is probably something we as a batting group probably lack.''
Kellepotha has lived in Melbourne full-time for three years and has played eight seasons in the DDCA.
He had 20 first-class matches in Sri Lanka between 2011-13, averaging 38.56 with the bat and 29.41 with the ball.
Last season Premier club Frankston Peninsula called him up to its Victorian Super Slam T20 squad.
The Swans' First XI finished the season with a tight loss to Camberwell Magpies at Casey Fields and wound up 15th on the 18-club ladder.
The Magpies won on the last ball of a match reduced to 30 overs per team.
The Casey South Melbourne fourths have qualified for the finals that start this weekend.
So there you have it. We are not resting in our efforts to get this great club back into the top sections of the ladder in all grades. Remember to get along to Casey Fields, if you can, on Saturday to support the 4th XI in their Quarter Final against Richmond.